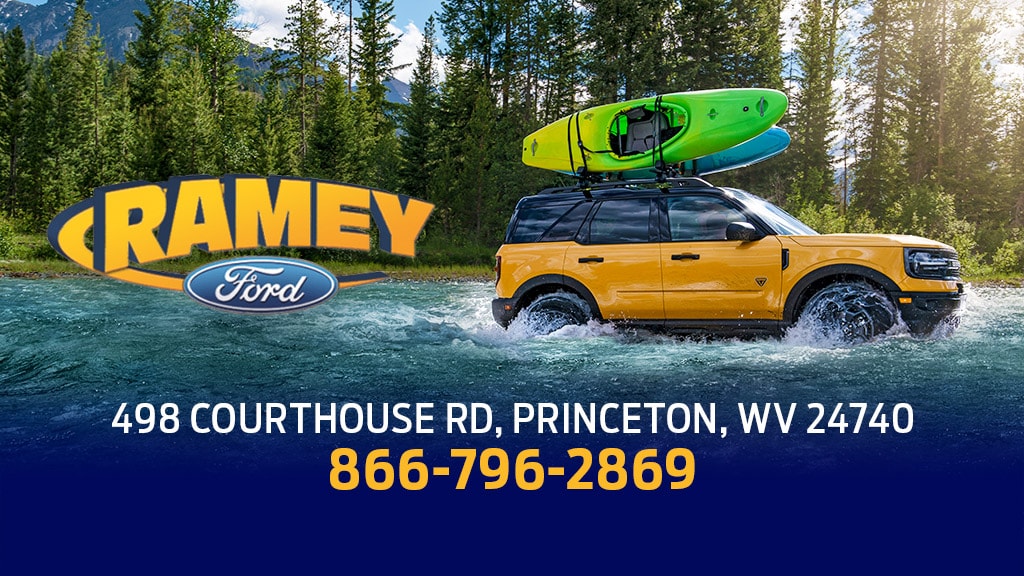 When you're shopping for a new or used car in Princeton, West Virginia, you know Ramey Ford Princeton is the place to go. In addition to having a wide selection of Ford and Lincoln vehicles always in stock, our dealership employs helpful, knowledgeable staff members who are eager to assist you.
Our latest effort to make shopping for a car in Princeton easier for you is launching this official Ramey Ford Princeton blog. Our new blog site will provide you with the information you need to buy and maintain your Ford F-150, Ford EcoSport, or Ford Edge.
Every month, we'll post new entries on our blog to share advice for servicing your Ford or Lincoln here in Princeton and news about the latest Ford models coming to our dealership.
Whether you live nearby in Bluefield or over the border in Pearisburg, Virginia, Ramey Ford Princeton is only a short drive on I-77. We're conveniently located at the intersection of US-19 and US-460 a few minutes southwest of downtown Princeton. For your convenience, we are open every day of the week, with shortened hours on Sunday so we can spend time with our families.
We invite you to get in touch with us at Ramey Ford Princeton and follow our blog to read our latest updates every month.